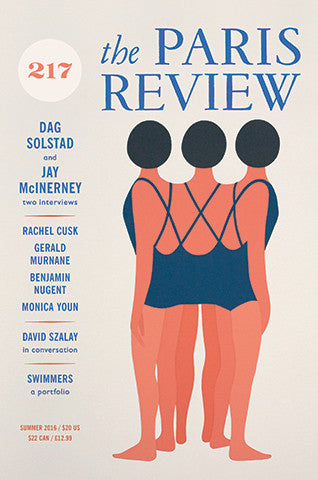 Jay McInerney on the Art of Fiction: "You can't always write well, and sometimes you can't write at all, but if you're not there at your desk trying, then you won't succeed." Dag Solstad on the Art of Fiction: "If I didn't nail the first sentence, I don't think I could have written a book."
New fiction by Alexia Arthurs, Bonnie Jo Campbell, Rachel Cusk, Benjamin Nugent, Gerald Murnane, and Rafil Kroll-Zaidi.
Poems by Adonis, Danielle Blau, Eliza Griswold, Golan Haji, Devin Johnston, Jana Prikryl, Frederick Seidel, and Monica Youn.
Essays by Renee Gladman; and a portfolio curated by Charlotte Strick and Leanne Shapton
This issue is on pre-order until its release on June 15.
Related Products
---