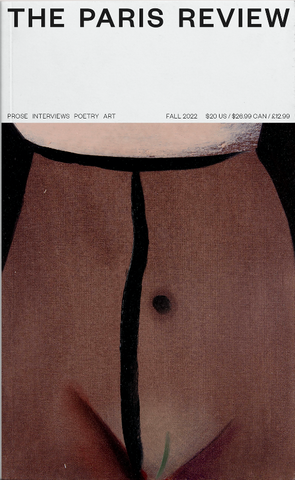 Preview issue no. 241 at theparisreview.org.
Terrance Hayes on the Art of Poetry: "A poem can give you a map for a certain kind of desire. Sometimes writing poems leads you to where you need to be."
Helen Garner on the Art of Fiction: "I've always known that the family is where everything is played out. The most crucial things happen within families—those patterns of behavior are huge forces."
Prose by Maya Binyam, Nancy Lemann, Sam Pink, Katherine Dunn, Michelle de Kretser, and Christian Kracht. 
Poetry by Ben Lerner, Diane Seuss, David Orr, Debora Lidov, Stephen Ira, and Keith Hollaman. 
Art by Louise Lawler and Christine Sun Kim.
Cover by Danielle Orchard.
Related Products
---