The Paris Review No. 168 Winter 2003
---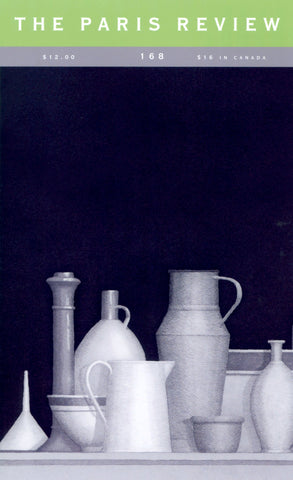 Preview issue no. 168 at theparisreview.org. 
Michael Frayn on flops: "I realized that by their very nature flops don't last for very long, and by their very nature successes do. So as time goes by it's the successes that people tend to remember."
Andrea Barrett explains how new stories begin: "My early drafts are staggeringly bad. I'm not being falsely modest here, it's just the way I work, and I've had to accept this about myself."
Stories by Andrea Barrett and Rick Bass. A play by William Kennedy. Poems by Isobel Dixon and William Olsen.
Related Products
---