The Paris Review No. 178 Fall 2006
---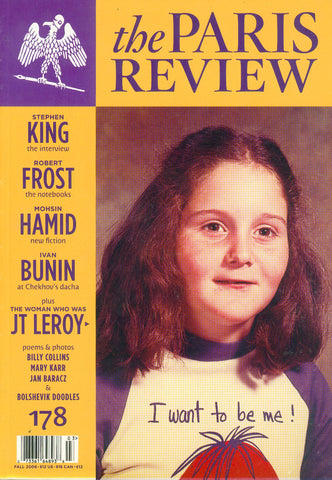 Stephen King on the art of fiction: "They did type me as a horror writer, but I have been able to do all sorts of things within that framework."
Fall poetry folio featuring Billy Collins, Mary Karr, John Drury, and more.
New fiction by Mohsin Hamid: "I was the product of an American university; I was earning a lucrative American salary; I was infatuated with an American woman. So why did part of me desire to see America harmed?"
An encounter with the woman who was JT LeRoy.
Related Products
---