The Paris Review No. 188 Spring 2009
---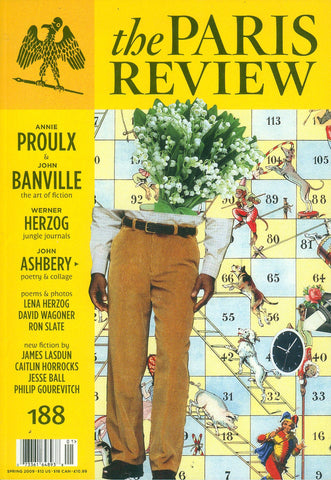 Preview issue no. 188 at theparisreview.org. 
An interview with Annie Proulx: "The challenge is to make something that could be a novel but that works better as a short story, and to know the difference."
John Banville on his novels: "They're an embarrassment and a deep source of shame. They're better than everybody else's, of course, but not good enough for me."
New poems and collages by John Ashbery.
Werner Herzog's journals from the Amazon basin.
New fiction by Jesse Ball, Philip Gourevitch, Caitlin Horrocks, and James Lasdun.
Photos by Lena Herzog, and spring poetry from David Wagoner, Ron Slate, and more.
Related Products
---