Writers at Work around the World, Interviews from The Paris Review
---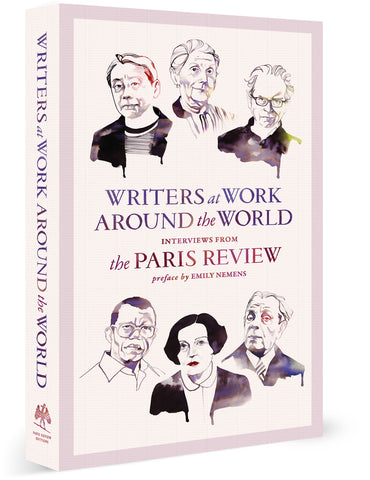 "The greatest joy of putting together this book has been the opportunity to discover the connections between a writer from here and a writer from there, what they share and where they differ, the ways in which they have influenced one another. Chinua Achebe says it best: the writer of fiction stands at the center of 'a number of ever-widening circles' that, in the end, include any reader who is willing to turn their pages—which is to say that they include, ultimately, all of us."—Emily Nemens, from the preface. 
Writers at Work Around the World, from the Paris Review Editions imprint, features interviews with Chinua Achebe, Jorge Luis Borges, Peter Carey, Elena Ferrante, Nadine Gordimer, Ha Jin, Dany Laferrière, Naguib Mahfouz, François Mauriac, Herta Müller, Haruki Murakami, and Isaac Bashevis Singer.
Writers at Work Around the World is a limited edition and only available for purchase on our website. 
Paris Review Editions, 2019, Paperback, 441 pages.
Related Products
---